What a crazy place El Salvador is. Things happen to you that you can't believe.
Get this.
We went back to San Salvador because we were invited to the "El Jabalí" racetrack. A motor racing circuit that used to be quite popular. But which was totally abandoned during the Covid. Since a few months, however, it has come back to life. They have resumed organizing the first small competitions and the first maintenance work on the facility has begun.
But why are we going there? Are we motor fans?
Well in a way yes. Laura comes from a family that has motors in its blood. Venetian lineage made up of racers, races, rims and racing tires. But that's not the reason.
We go to an official GT Challenge competition and we do it because there is a crazy team in the race. They are British but they race with the flag of El Salvador on their cars and a big orange logo that looks pretty familiar to us. They are called the Bitcoin Racing Team.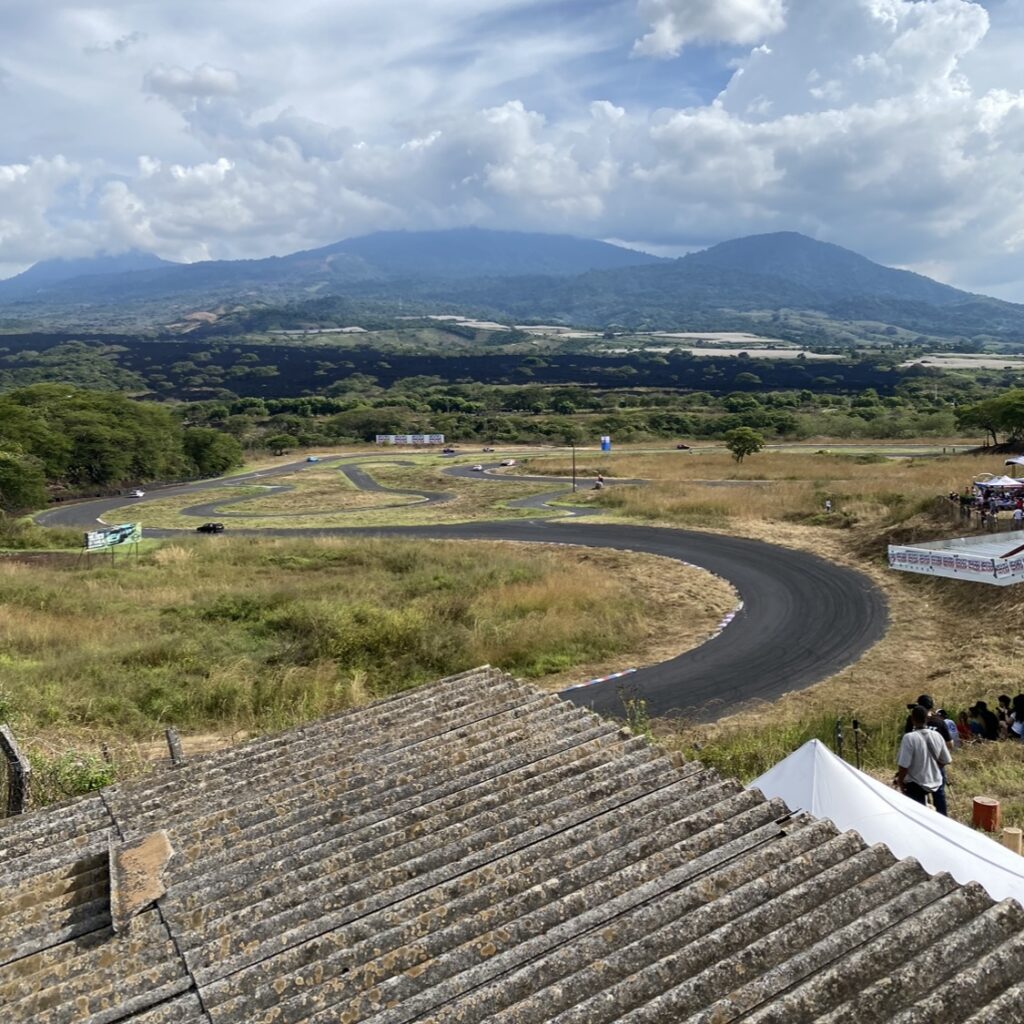 The race track is about 20 kilometers from the capital, nestled in a beautiful little valley. It is not huge and is a little run-down. Like a fair bit of everything else around here. However, it has a flavor and charm of yesteryear. Old school let's say.
Around us dozens of racing cars, from small Golfs tuned for competition to real super sports cars. So many enthusiasts gathered for the occasion. To spend a Sunday afternoon outdoors immersed in the deafening roar of engines.
We arrive at the pits and meet the team. A British family, passionate about motor sports and Bitcoin. The car we'll be cheering for is all blue, it's tiny but shows off our favorite B on the sides and roof. It's not a beauty, a one-off of the kind everyone turns their heads to. But you can tell a mile away that it's badass and that it doesn't pay to mock it too much. Just like Bitcoin in short.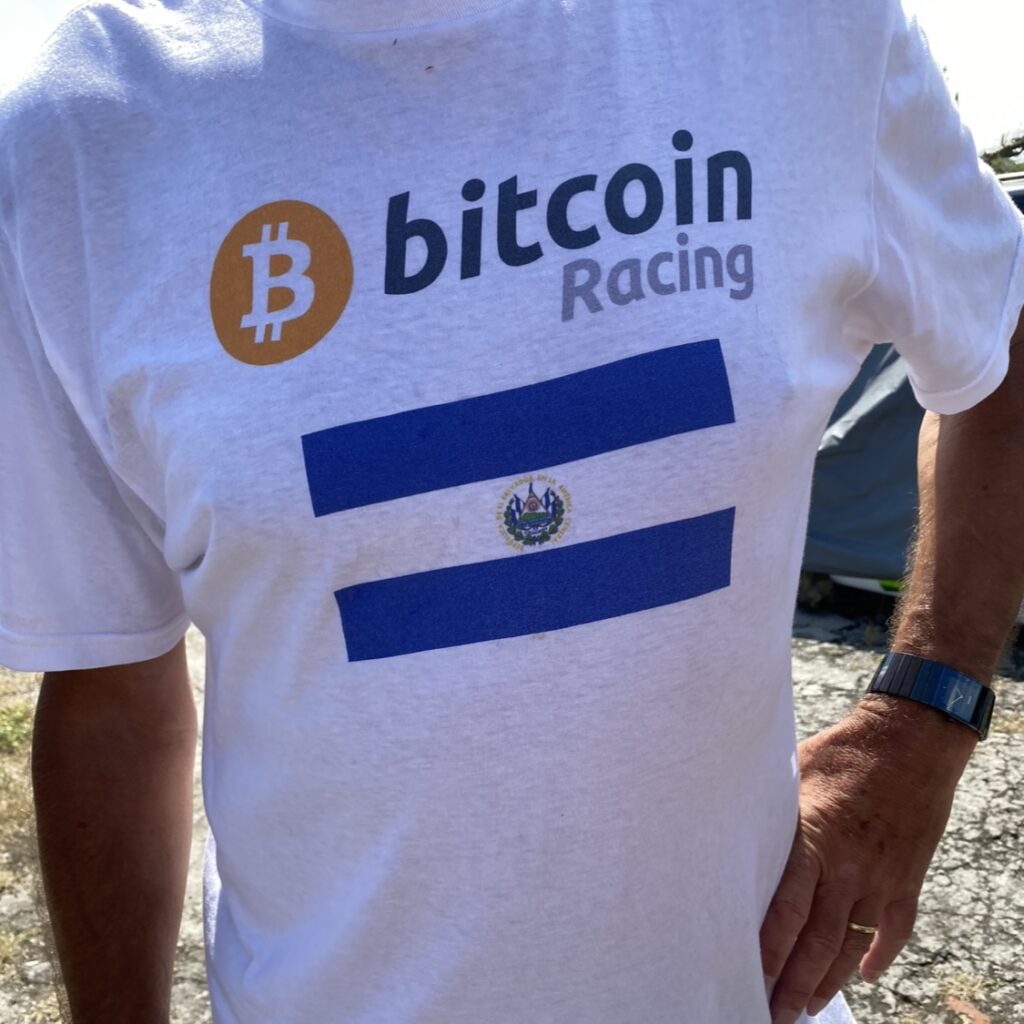 We sit down to talk with Charlie, one of the young members of the team. He tells us the story of his family, hit hard by the 2008 crisis, who several years later discover Bitcoin and fall in love with it, seizing the great opportunity for redemption it represents. Of their love affair with automobiles and the desire to use competitions to introduce Bitcoin and its revolutionary features to as many people as possible. All the way to El Salvador, to talk to the authorities to get permission to wear the nation's colors during competitions. To thus be able to support and publicize the history of the first country to have recognized Bitcoin's status as an official currency.
This is the amazing thing about working at the frontier of technological development. Those who are approaching today, so early on, those who really get it, are a handful of crazy rebellious pirates and dreamers. Exactly the kind of people we love to surround ourselves with. Perhaps because we are cut from the same cloth.
The day at the races was incredible. If you want to see it for yourself, don't miss our latest vlog on our YouTube channel. We take you with us to cheer on Bitcoin Racing Team and also to many other incredible places.
You should not miss it.