Bitcoin conferences are a special moment. A time when our small community comes together, anywhere in the world. It's always nice to attend, we see friends, colleagues, people we value and can't always hang out with. How much bitcoin is a global network can also be seen from these occasions. 4pm, meeting at the conference location. We have registered and are ready to catch the bus that will take us to the restaurant that will host the speakers' dinner. It's great to see so many friends, so many bitcoiners (even celebrities) loaded into 3 buses and literally transported to another location. There is a high school trip atmosphere that we never expected to experience with such people. The peculiar and somewhat embarrassing thing is that our bus convoy will be escorted by police motorbikes, complete with flashing lights on. Only in El Salvador can this happen. So in the face of the anti-system anarchists…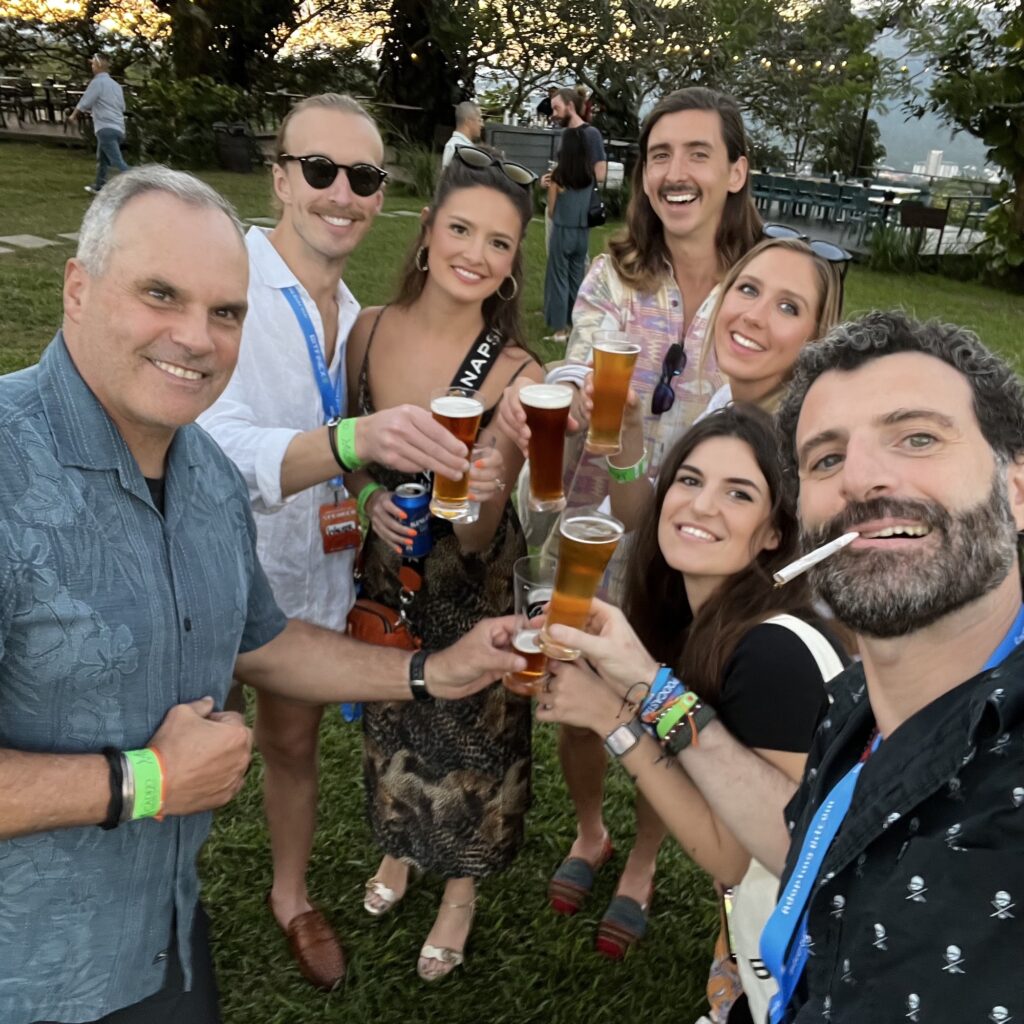 Dinner is convivial, in a beautiful location on the slopes of one of the hills overlooking San Salvador. The view is stunning, but we all return quite early. Tomorrow it's show time! We wake up early but arrive late as usual because we have some outstanding work to do. The venue for Adopting Bitcoin is the Crown Plaza. A grand hotel with a dedicated conference space. The international guests are many: it is truly a Babylon of faces and backgrounds. As every conference should be. Two main stages work simultaneously with a series of workshops and more niche content. Spaces for socializing, an area dedicated to stands and exhibitors, a room for eating, a rich buffet and lots of open spaces. The weather is perfect. The rainy season we told you about a few days ago seems to be a distant memory. The content is quality, but we have told you about so many conferences this year and, as is obvious, they tend to repeat themselves somewhat. There is one clew moment, however, of particular importance in our opinion, and that is the connection with Hall Finney's wife. No technology and no technicalities. Just tales of everyday life from the living voice of someone who lived for years side by side with one of our founding fathers.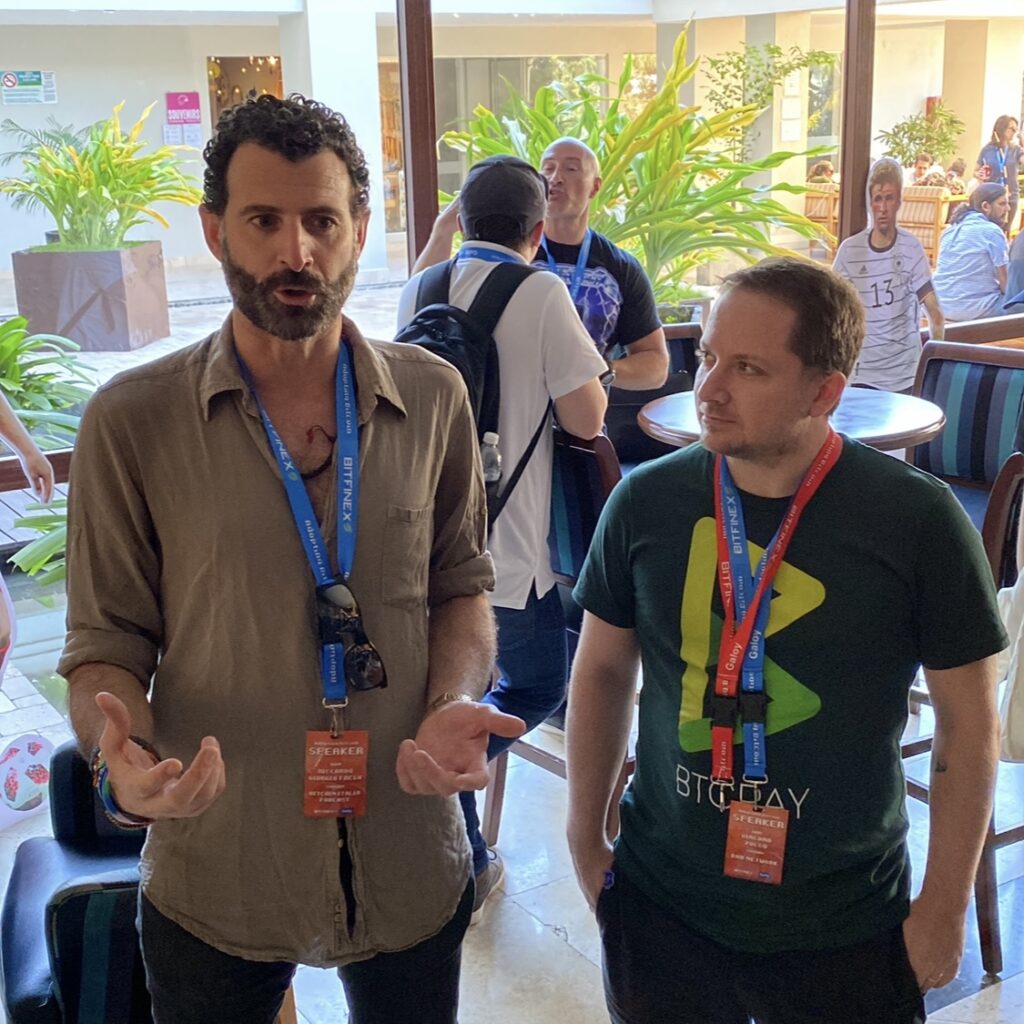 Once the speeches are over, we sit outside with the rest of the speakers and the paying audience. The atmosphere here is more low-key than what we are used to seeing in Europe or the United States. It is smaller, there are no barriers or divisions. Everyone is together. The night in San Salvador is punctuated with events that accompany the conference. Meetups, hangouts, after parties, we are practically invited to all of them. We answer yes to all, only to realise that we could not be present at all. For ubiquity we are still gearing up. We choose one, partly because it is the closest, partly by random chance. It takes place in a beautiful villa with a garden, pool and vintage furnishings. More friendly faces, many speeches, many pats on the back, many smiles and this word that hangs everywhere, shouted and whispered, omnipresent, inescapable, almost obsessive.
Bitcoin.