We promised you some updates from El Salvador and it's time to live up to our word.
For the past few weeks we have been happily living in the land of the legal tender. Now we're spending a few dirty bucks as Mission El Salvador 2021 is officially over. But only when strictly necessary. The truth is, the user experience Bitcoin now offers thanks to the Lightning Network is priceless. Unparalleled. More convenient, cheaper, faster. Cash has to be withdrawn at the ATM, put in your pocket – we're not used to it anymore and we forget it in our room all the time – it's a bore. Credit cards are poorly accepted, slow and too expensive for the merchant.
That's how you get to mass adoption. Obliterating the competition. Just think, we're only at the beginning of Bitcoin's development and the best is yet to come….
We lived between Santa Ana and San Salvador. We're working with the contacts we've made through this experience, giving interviews, attending meetings. We've even been in front of the 8 o'clock news cameras on the local national channel.
While we were all focused on the adventure, writing, recording, and producing content, we couldn't find the time to realize what was happening around us. Now, however, we feel a palpable appreciation and respect for what we've come to do. This fills us with pride.
Some of the criticism we've given to how Bitcoin is being implemented in the country has also reached some important ears. It certainly may not have been all of our doing, but we like to think we contributed.
A few days ago we were invited to participate in an official delegation inside a local school. The "Ignacio Pacheco Educational Center" in San Salvador. About eight hundred students, divided into different sections. The institute we visited in fact trains young people between the ages of six and seventeen. With us were Congressman and Vice-President of the Assembly Rodrigo Ayala and Congresswoman and former Minister of Culture Suecy Callejas, along with an assortment of enlightened entrepreneurs like those at payment provider IBEX and educators like MiPrimerBitcoin.
The purpose of the delegation was to lay the groundwork for establishing the first official Bitcoin course in El Salvador's public school. The idea is to create a pilot project in the La Pachengo. To verify its effectiveness and eventually remodel it, and then make it available in all institutes in the country.
It was a most interesting and valuable day. The principal of the institute led the visit. An extraordinary person, a true education fighter enlisted on the front lines. The complexity of his work in a developing country is unimaginable to someone from the first world. Schools are routinely overcrowded. They try not to turn anyone away, but that means dealing with a tight budget, precarious facilities, difficult expansions, and insufficient staff. Those who study here belong to every social class. This means taking special care of the poorest students, who often lack the basic means and need remedial courses that can best include them in the educational program. Those with the most difficult histories even need psychological support. All multiplied by hundreds of students with very little public support and limited resources available.
The two deputies were extremely helpful, they listened and engaged with the Principal, they asked us what we think are the fundamental elements of Bitcoin and where it is best to start in teaching financial education to school youth.
We really hope that initiatives like this are given priority in El Salvador. They are fundamental. Emancipating the population, offering them an opportunity for redemption is a goal that in this country, after the law, can no longer do without Bitcoin.
Knowing that the state is accumulating them in large quantities to keep them in its treasury gives us hope. We really wish that in the coming years their value could multiply exponentially and give this country the additional resources it needs to train its young people in the best possible way. We hope that the government proves to have diamond wrists, hodl as much as possible and resists pressure from the International Monetary Fund. May it not get sucked back into the fiat system, because IMF loans are just more debt accumulated into waste paper, while Bitcoin is a real opportunity. The only viable alternative.
So always remember, you who read this, that every time you buy Bitcoin you indirectly contribute in giving thousands of young Salvadorans a concrete better future, every time you buy shitcoin, instead, you directly contribute in giving wealth and power to a company, a foundation or a group of individuals, who will use them to make their own interests and accumulate new privilege. Choose conscientiously and remember that karma is watching you.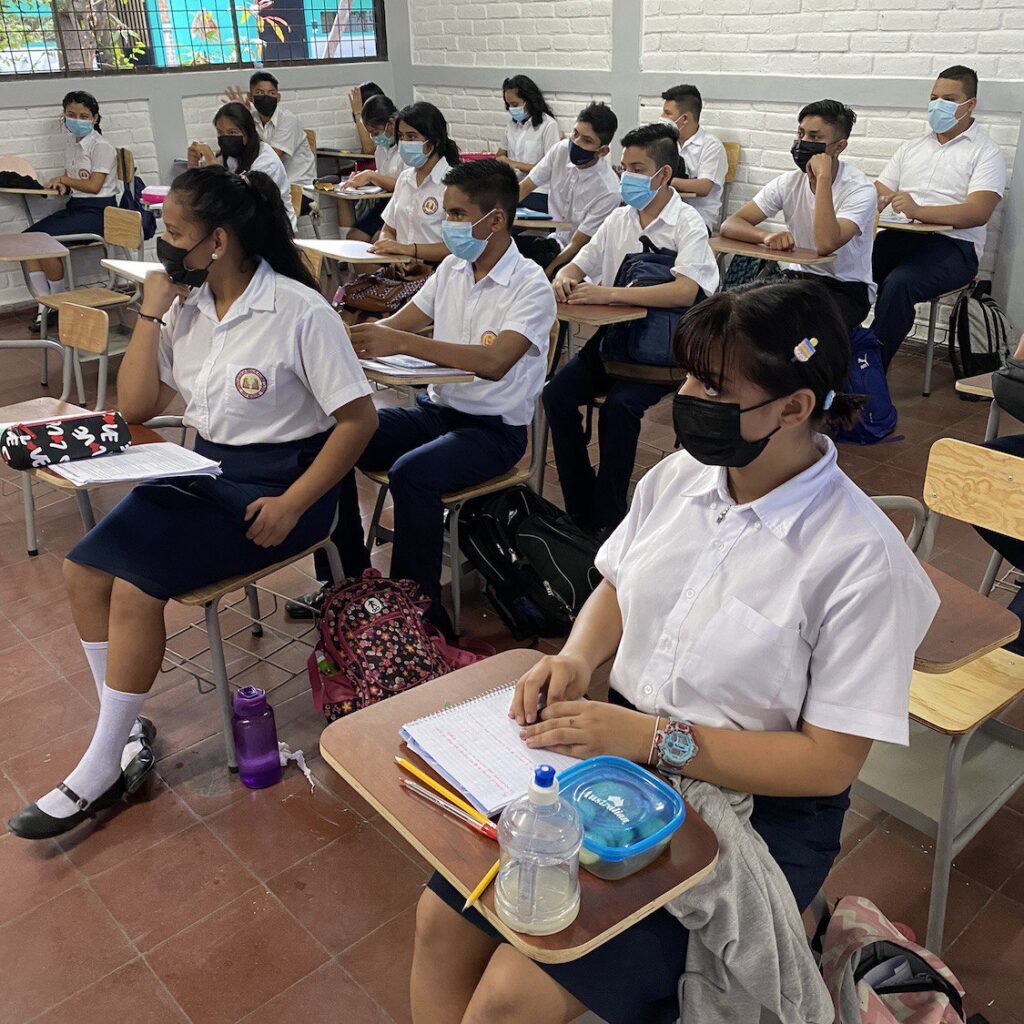 In the same week we were also invited to the opening party of " La casa del Bitcoin", an educational center wanted and funded by the Paxful exchange. It was an incredible party, with many prominent guests. A worthy baptism for a beautiful structure that will play a fundamental role.
It will become the reference point for the bitcoiner community, it will organize free courses for anyone who wants to learn, it will help the local community to grow, to coordinate and to create projects capable of generating business and wealth in the years to come. An educational center in all respects then, in the heart of the capital, open and inclusive. Made possible by the fact that the Paxful company has chosen to do business with an eye to the heart and an eye to the wallet, making profits without giving up on changing the world for the better.
It is, of course, too early to say whether these two praiseworthy initiatives will succeed and have a positive impact on El Salvadoran society. Seeing them come to life before our eyes, however, fills us with hope.
If local government and business are able to find the right synergies and understand that there is no adoption without education and no true wealth without inclusion, then yes they will be able to make a difference. Here as in so many other nations around the world. Working together for a common, community goal. There is no other way to succeed.