The third and final day of Adopting Bitcoin here in El Salvador is actually a day away at El Zonte, a location also known as Bitcoin Beach.
It is located about an hour's drive from the capital city of San Salvador, on the country's beautiful coastline. The organization is impeccable and there are shuttles from the conference hotel to the beach every 15 minutes.
We decide, however, to go on our own, riding the faithful Nissan Lambo. Fortunately, I wake up early. This morning is audio editing day because it's Thursday and the new episode of the Bitcoin Italia Podcast has to come out, come what may. Pity only to find out, right when I wake up, that there are problems with the audio tracks and it will take several hours of work to patch them. Bad news.
We spend all morning working, finally in the early afternoon we are able to check out and leave. Small side note: we are staying at the same hotel in San Salvador that had seen our Bitcoin transaction sucked into the whirlpool of the Coivo wallet. This time they send us a public key generated by a Muun wallet. There is no better way to learn that fire burns than to touch the flame apparently. Not all bad things come to harm.
We arrive at Bitcoin Beach around 3 p.m., clearly late. Let's be clear, there are no special panels or content to attend today. Day three is entirely devoted to networking. Or if you prefer to leave a few hundred bitcoiners free to hang out on the beach admiring the ocean.
We aim straight for the Olas Permanentes. It is right in the middle of the beautiful El Zonte beach and is kind of the beating heart of the Beach. It all started here. When a group of surfers came up with the idea of organizing surfing and computer classes for kids in the community by funding them in Bitcoin.
The place is teeming with people. It is not so full usually. The beach is also nice and crowded. All the faces around us are familiar ones. Either we have known them for a long time or we have met them over the past two days. We eat something to quench our hunger. We pay in bitcoin. At the Olas you can, it is common knowledge, you don't even have to ask.
We leave our bags in the beautiful beach house rented by a friend, we will be his guests these days. He is a very well-known face and so we will not reveal his identity. Excuse us.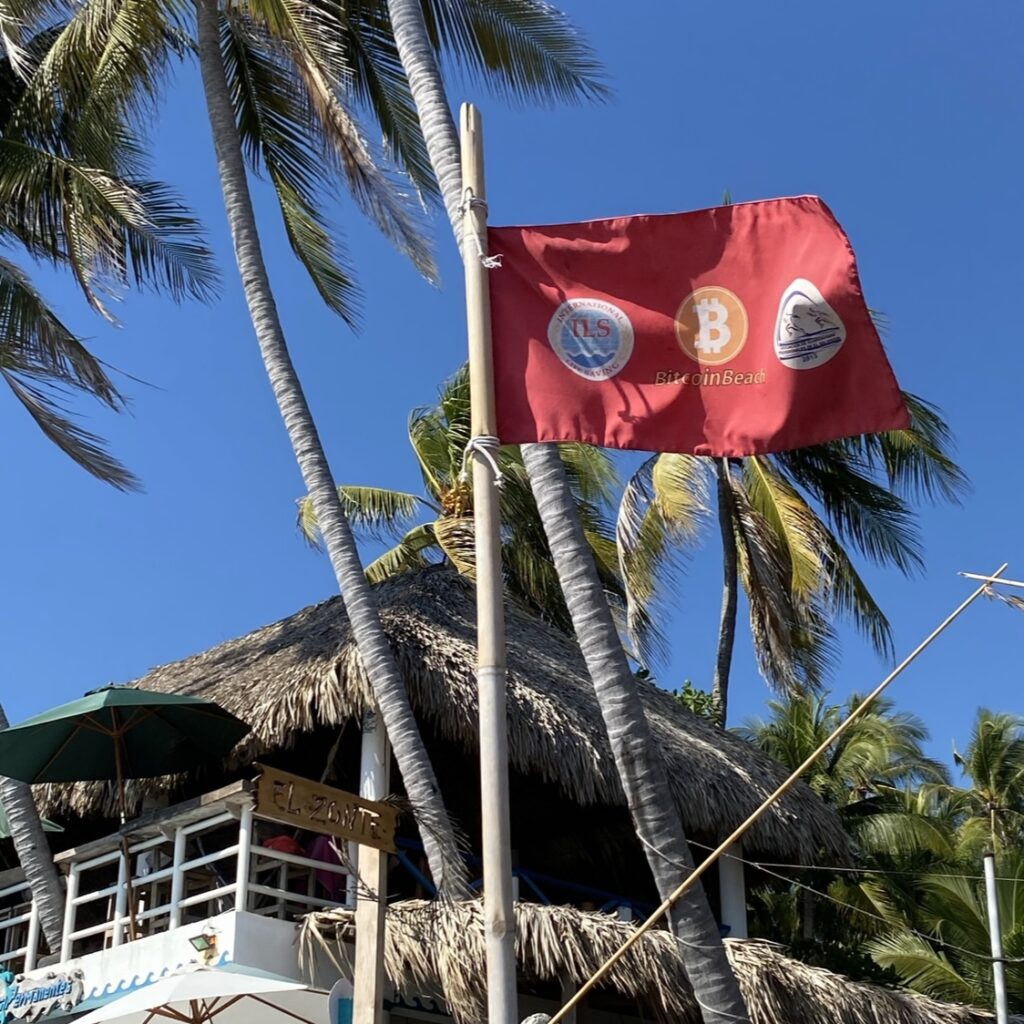 In the evening we all get together for a few rounds of drinks and some small talk. The "close" group. The ones we are fond of. Our friends. What an amazing thing Bitcoin, able to bring distant people together and bring them closer like nothing else in the world. We don't go to bed late. Everything here is closed at 11.
El Zonte has not changed much in the last year. Maybe there are a few more tacky hotels for tourists, a few hovels turned into slightly hippie bars, a few freshly repainted walls, but nothing more.
Every time I come to this place I have a strange feeling, which I can't quite put my finger on. A kind of dissatisfaction. There is something here that is jarring. It always takes me a while to figure out what it is. But when I finally bring it into focus it hits me with the force of lightning. The people of El Salvador are not here. The very few present can be counted on the fingers of one hand, and everyone else is serving tables. Literally everyone next to us is a foreigner. It is like being catapulted into another dimension. As if there is nothing authentic here anymore. Especially in these days.