We wake up to the craziest view ever.
The volcano to our right and the valley at our feet. What a sight. Thank you Satoshi.
The morning is gorgeous and we set out for breakfast outside on the veranda of our lovely bungalow. We are at a high altitude. It is difficult for us to determine exactly how much but we can feel it by the intensity of the sun's rays, which burn our skin.
The paradise around us lazes us a bit and we end up spending a few hours in the open air lazing and chatting. It has already been a full week that we have been in the country, and from the moment we landed we haven't really stopped for a moment.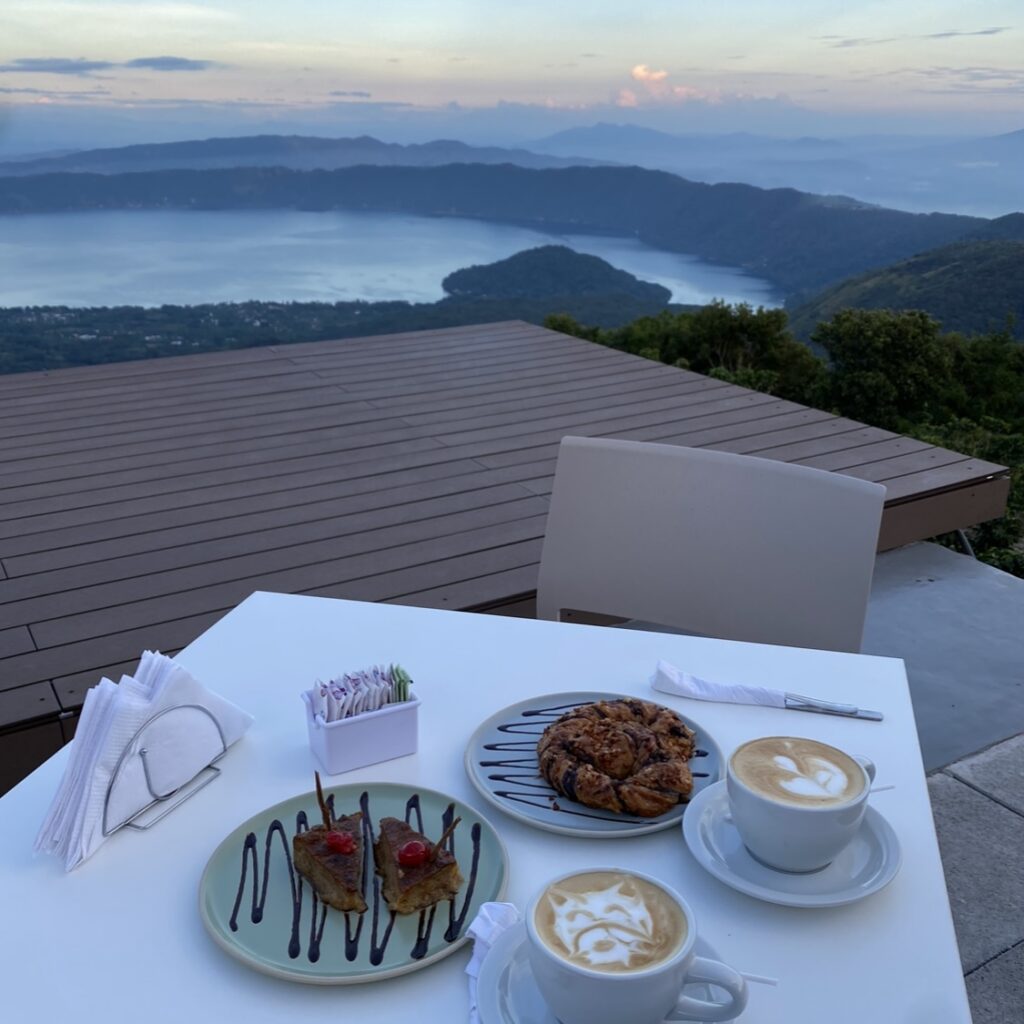 We don't even notice in time but in a flash everything around us changes drastically and a piercing haze engulfs us. We look around in amazement to understand what is happening and it takes us a few seconds to realize that we are literally inside a cloud. In a few minutes a thick blanket has formed over our heads and is now sliding quickly down the mountain going to completely fill the Santa Ana valley. Never seen anything like this. Never have I seen the weather change so quickly. The humidity in the air becomes intense, uncomfortable, our clothes are soaked. We run for cover in our room as we watch in disbelief as the cloud moves fast in puffs, almost as if it were a column of smoke.
It actually disrupts our plans a bit. We had planned to shoot scenic scenes in the afternoon, but in this weather it would look more like a documentary on the Scottish Highlands than a travelog on Bitcoin in El Salvador. We open our laptops and get to work.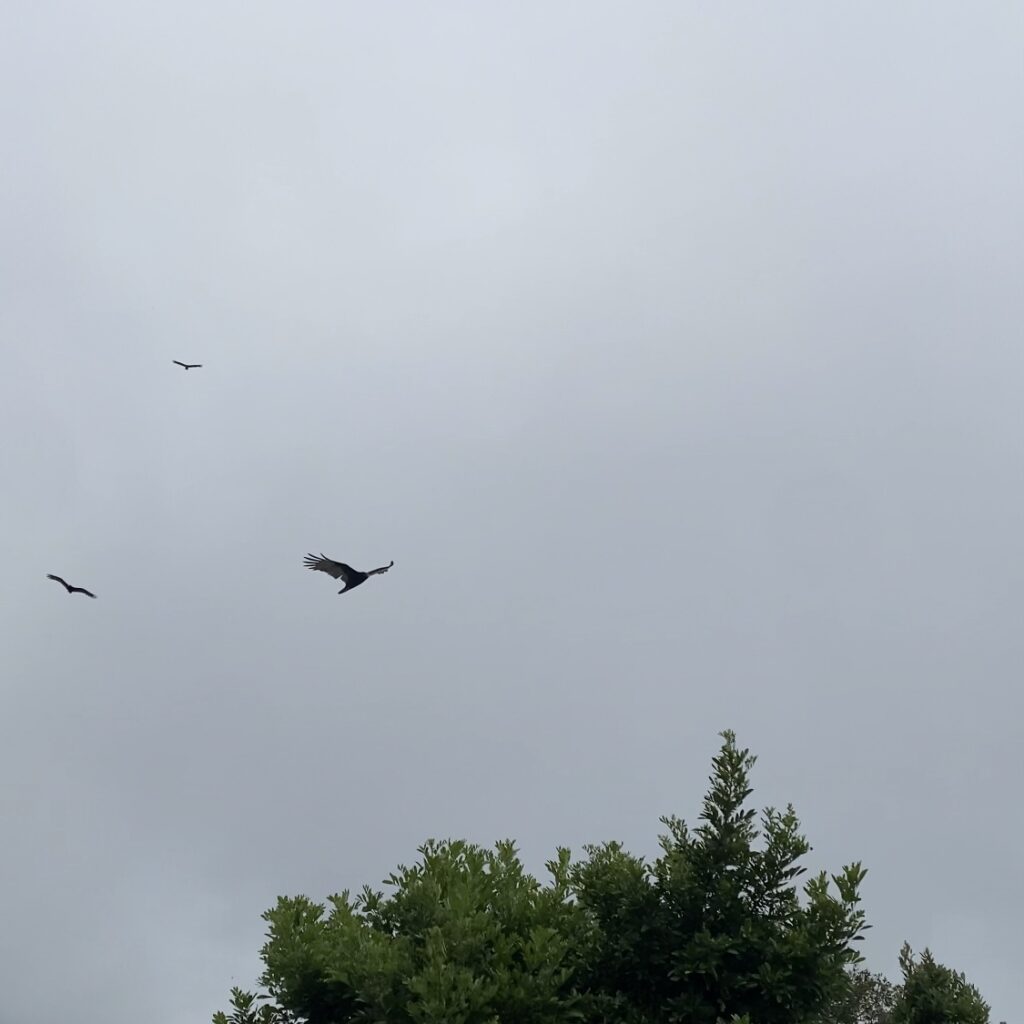 In the afternoon we take the car and decide to explore nearby. We venture down the nightmarish road to the hotel. It has to be traveled practically at a walking pace otherwise you really risk leaving the oil pan there, if not the whole engine.
This is a very well-known coffee area and we are told that many coffee companies nearby also have tasting rooms and it is quite common for them to accept Bitcoin. They mostly use it to receive payments from abroad for the bags of beans they export. It is a much faster and quicker method than the traditional banking system, which is very slow here especially when it comes to international transactions.
This cheers us up: finally Bitcoin serving its purpose and asserting itself to meet a real need. We have never visited a coffee farm before and plan to try to sneak in in the coming days. But not today. There is no time. Today we dedicate it to sipping black gold.
We find a crazy place. Right on the side of the mountain, with an incredible view of Coatepeque Lake, an ancient volcanic crater that is now a large lake. We had already been there last year and talked about it in depth, but from such a high perspective we had never seen it. Another incredible view. We always use to talk about El Salvador because of Bitcoin and we forget that it is also a beautiful country. Especially here in the north.
The cafeteria looks brand new. Almost completely outdoors it is practically a canopied terrace. The modern counter is gleaming, the coffee machines all chrome, the coffee packs neatly stacked, and a neon B of Bitcoin towers behind the baristas. Cool.
We spend a few happy hours there.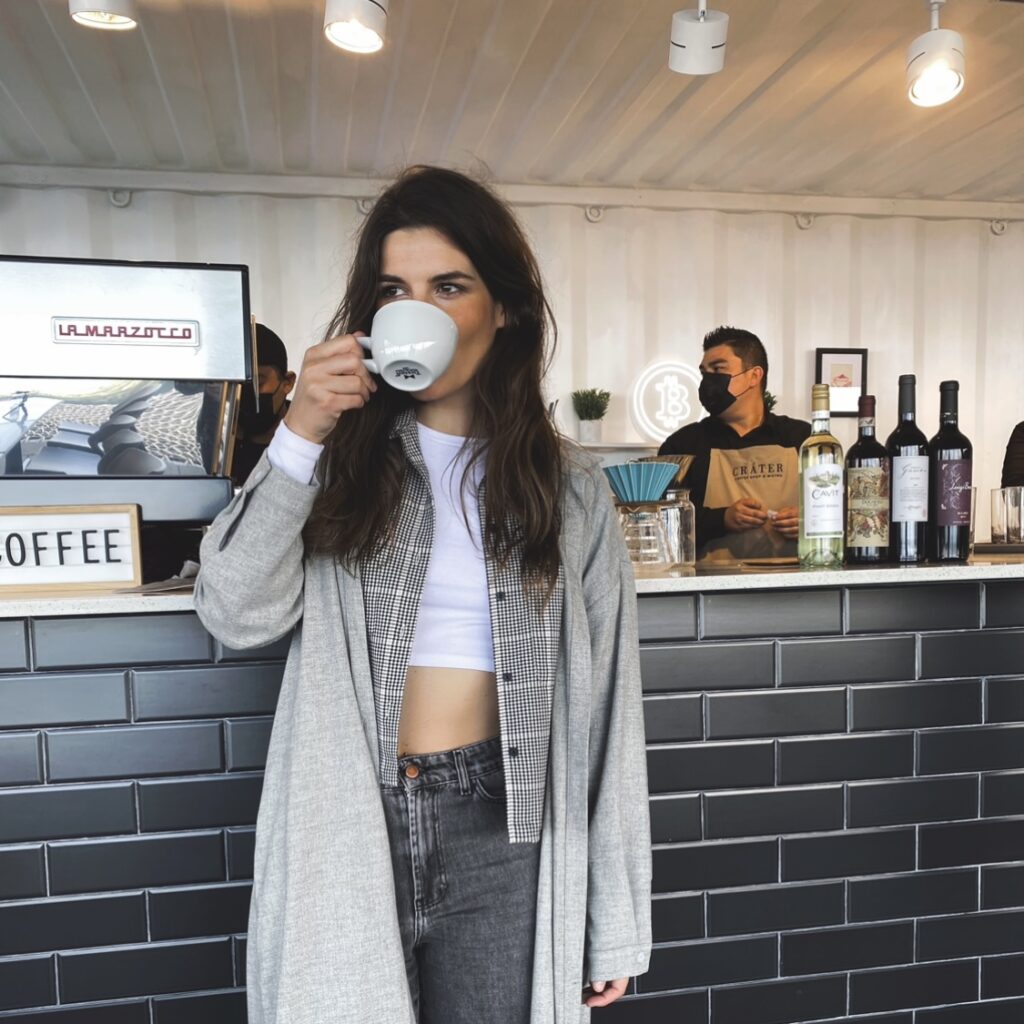 Before we pay our bill one of the waiters tells us that the place has actually just been renovated and that just tomorrow, around noon there will be the official opening with a lot of local dignitaries. They invite us to stop by.
They don't have Chivo and "the Lightning" goes fast even though the connection here is a bit poor.
We liked it here, maybe we can come back tomorrow to enjoy the party.